How Safe are Smart Door Locks?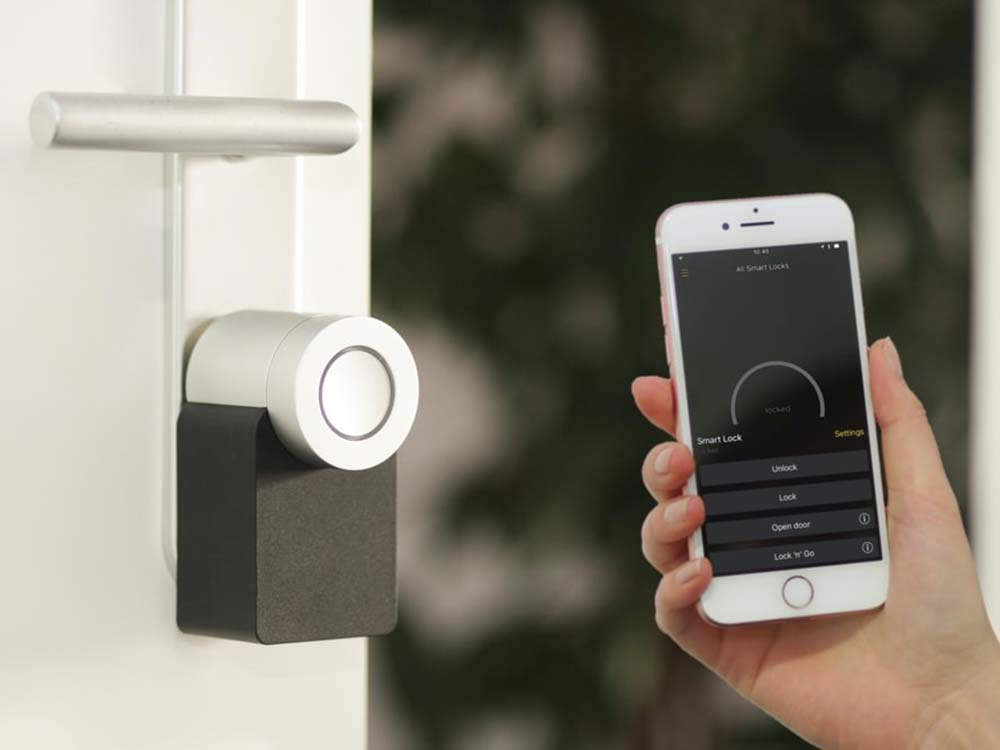 There aren't many things modern technology hasn't affected, from your kitchen appliances to your car and now your door safety with smart door locks. But how safe are smart door locks? Especially since traditional locks have vastly improved over the years, and are a reliable, safe system, there hasn't been much need for significant change over the years.
In this post, we explore the different types of smart door locks, if they can be hacked and what makes smart locks a good idea.
What is a Smart Lock?
A smart lock is a Wi-Fi or Bluetooth-enabled smart device that gives users quick and easy access to their homes without using a physical key. Smart locks have created a whole new home security experience. Smart locks have many features that the traditional key cannot provide. Some smart locks will work with your existing locks, while others entirely replace your old lock system. The different types of smart lock include:
1.Keyless Locks
Keyless door locks are essentially a door that can be unlocked without the need for a physical key. The most common keyless locks have a pin-pad. However, there's a wide variety of keyless options, for example, facial recognition door locks, fingerprint door locks and fob door locks.
2. Smartphone Connected Locks
Locking and unlocking your door is conveniently done via your smartphone, with just a swipe or by simply pressing a virtual button.
And it doesn't stop there- some smart locks have many additional features. Including built-in security cameras and advanced siren alarms designed with intercom abilities – great for if you need to speak to someone at the door without even being physically present! And besides the important security features, smart locks even provide a touch of luxury – if you really want to feel like you live in a luxury hotel, then why not get a smart lock that can turn on your lights and heating for your arrival?
Although smart locks offer various flashy features, the main purpose of course is to keep your home safe in modern and convenient way.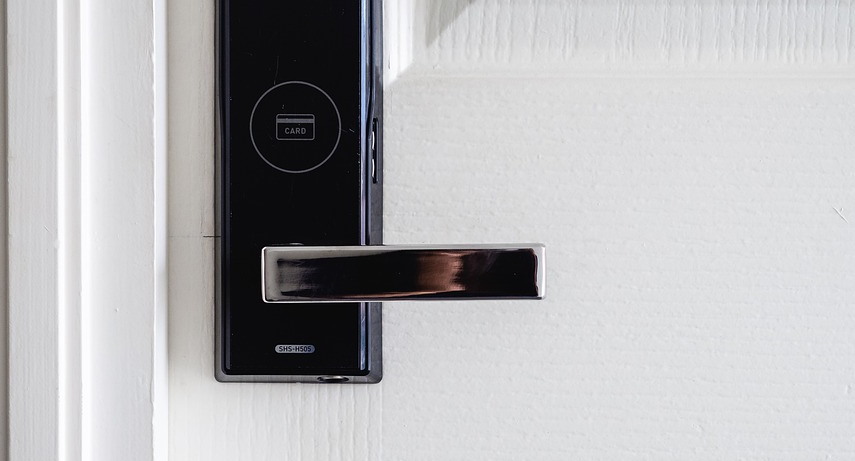 Are Smart Locks Safe?
If you're considering the upgrade to a smart lock, undoubtedly, you may be wondering, are smart locks safe enough? Security and convenience need to be balanced and well-considered for devices that concern the security of our homes, loved ones and even our private information. The figures from the national office of statistics show that three-quarters of burglaries happen through home doors. Therefore, it's increasingly important to find the right lock for your home. You'll be glad to hear; smart locks are becoming safer and smarter with benefits to serve the needs of both home and business owners alike.
Here's just a few of the extra security measures the smart lock provides:
Keyless Entry
Smart locks are keyless. They are designed to be convenient, but their main purpose is to provide extra security personal to you, such as passcodes, fingerprints and smartphone access. One of the main weaknesses of a well-built traditional lock usually stems from the key. Users tend to lose their keys or place spare keys in a 'safe' place. If the wrong person finds your key, your home becomes vulnerable, and the lock doesn't even need picking.
The Ability to Send E-keys
Talking about spare keys… Do you have a rental property? Hire cleaners? Or regularly have loved one's pop by? Well, smart locks give your guests access without needing a key. You can create custom access codes so that every guest has a different code. Meaning you know when your cleaner popped in or when your rental guests have left.
Not comfortable with people just accessing your home? For extra peace of mind, you can link your smart lock up to security cameras within the home to see who's coming and going. If you really want to enhance your home security, you can invest in an entire smart home system that includes cameras, motion detectors and an alarm system.
If you want to maximise your home security, we have created a useful guide on using additional security measures to protect your home from burglars.
Can a Smart Lock be Hacked?
Smart locks operate through either Bluetooth or WIFI. This connection is what provides convenience and allows you to lock your door remotely. Unfortunately, this connection is what makes users wonder if their smart locks can be hacked. It's unlikely your smart lock will get hacked, and additional can be taken to prevent hacking. But, just like a lot of security products, there are ones that are better than others, so it's important to buy your lock from a trusted company.
How to Maximise Your Smart Locks Safety
Just like traditional doors, there are ways your door can be compromised, and there are additional steps you can take to add an extra layer of protection to prevent your locks from becoming a potential target.
Here's how you can maximise the security of your smart lock:
Two-factor authentication:
You can further protect your home security by using two-factor authentication. This forces any attempted logins to verify their identity twice to gain access to the property.
Avoid plain text passwords:
Choose a unique password that isn't easy to guess and includes a variety of letters and numbers. Once you've chosen your password, it's important to frequently change them to further reduce your smart lock being hacked.
Can a Smart Lock Be Picked?
Smart door locks with keyholes can be picked, just like the traditional lock system. But this is not the case for smart locks that are completely keyless. Criminals pick locks through the keyhole, making it impossible to pick a smart keyless lock. Over the years, lock manufacturers have made locks with features that make it hard for burglars or intruders to pick both smart and traditional locks. So, it's important to buy your lock from a reputable brand.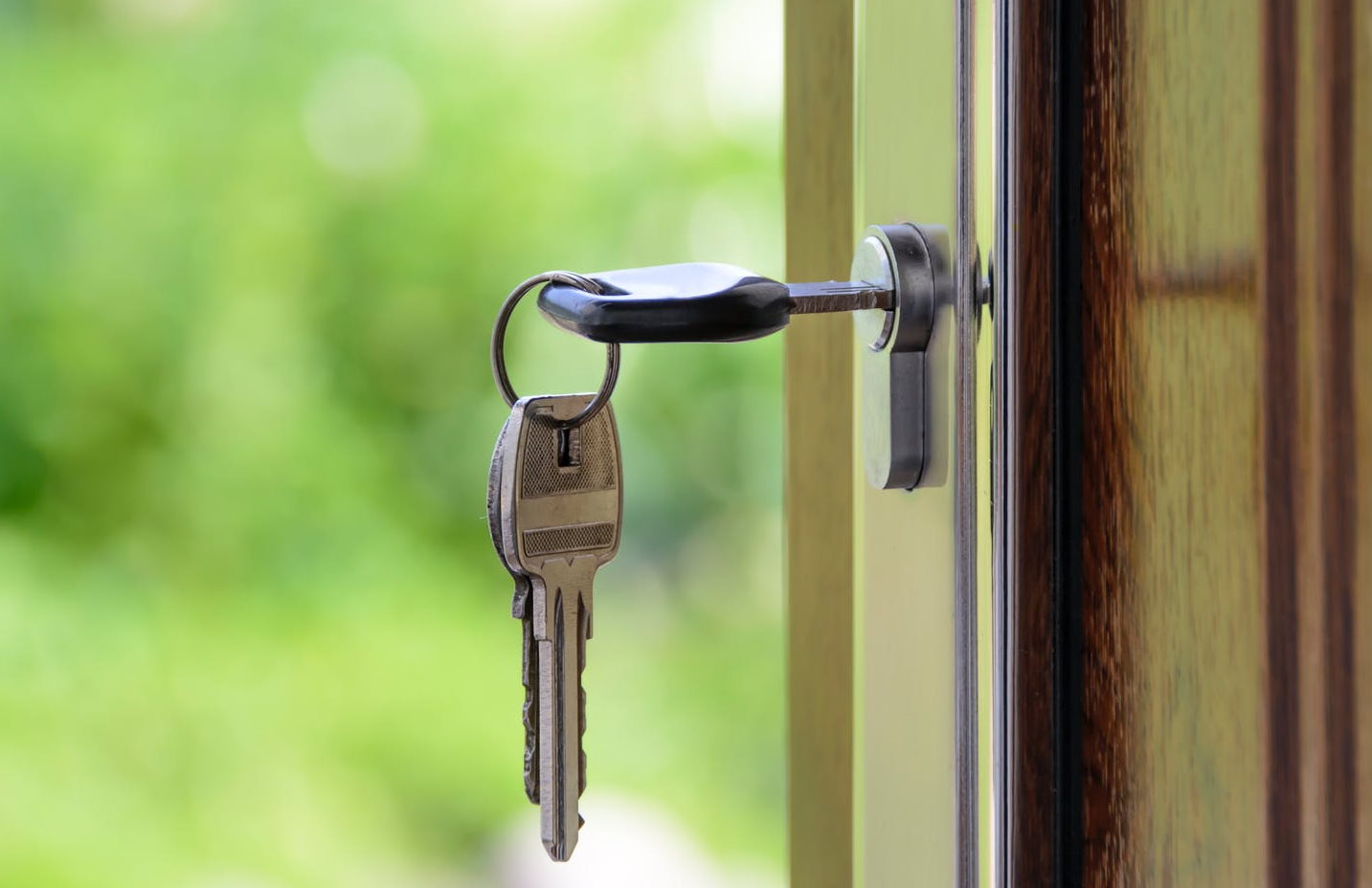 Are Smart Locks a Good Idea?
Smart locks are a great idea if you're looking for a stylish smart way to make your life that bit easier. Smart locks provide an extra layer of protection with PIN requirements, decoy codes for keypads, two-factor authentication and a whole plethora of additional smart security extras.
We know smart locks might not be suitable for everyone. But upgrading to a smart lock doesn't necessarily mean replacing your old key. So, if you wish to keep your existing deadbolt, why not add a smart lock to your existing security for extra convenience and security?
Smart locks are safe and convenient for anyone who wants to upgrade, modernise and enhance their home security. For more information on the best ways and products to use to prevent security breaches, please don't hesitate to contact our friendly team for assistance.